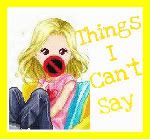 I found this awesome post that the blogger above created and thought I would be a total

bandwangoner

and jump on board considering how I feel right now.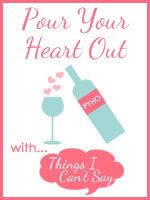 Here are her rules...

Pour Your Heart Out
Wednesdays

Write a post from the heart.

Something that has been weighing on you.

Something you feel passionately about.

Something you've been wanting to talk about.

A cause, a memory, a belief, a world view.

Here goes...
How dare you sit there and believe that your life is more important then your

child's

. You are suppose to protect your child and they look to you for protection. How could you hurt them repeatedly and crush their tiny souls? If you do not want your child, there is no need to kill them or beat them. There are so many people who would give anything to have a child, and you treat yours as though they are a piece of trash, an annoyance that you wish was not there. You do not deserve to breath, but that is not my call to make. How could you be so awful and hateful so as to inflict pain on a poor defenseless child? How dare you! Someone needs to hurt you the way that you have hurt that child. Why

don't

you pick on someone your own size you coward. You will have your judgement day, and I can rest assured that you will be punished.