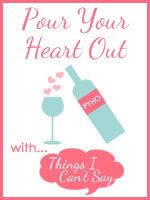 Right now, I am going through some issues with my mortgage company, and I feel like just giving up. We are not in any way in danger of foreclosure, but since I quit my job the monthly payment is difficult and making things sort of tight around our house. The hubby has to work even harder to make sure we have everything that we need, and it makes me feel awful.
The guilt is killing me, and I am considering going back to work part time, so that I can do my part. My heart hurts thinking that I will not be able to be with my son the way that I would like, and I hate the thought of having to find someone to baby sit for me.
What do I do? My head hurts when I go to bed at night thinking about all of the things that we need to do to get our family where we had envisioned that we would be.
The mortgage company just swings me around back and forth and it makes my head spin. I am sure that the idea is just that. I feel more stressed without my full time job then I felt before I quit. What is that all about??!! Okay so before it was the management and volunteers that stressed me out, now the mortgage company makes me want to crawl into bed, pull the cover over my head and never come out.
Sorry for the typos ahead of time, my head is throbbing at the moment.